Dr. Andy Mattai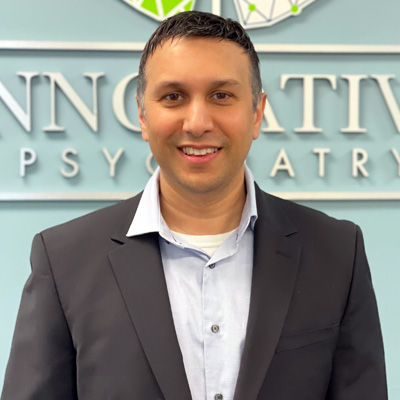 Dr. Andy Mattai is a summa cum laude graduate of Knox College. He is a graduate of the University of Iowa Carver College of Medicine and completed his psychiatric residency at Creighton University/University of Nebraska College of Medicine. Dr. Mattai pursued a clinical research fellowship at the National Institutes of Mental Health where he served as an investigator on several studies. He has held several positions in the pharmaceutical industry and currently serves as a drug development consultant.

Dr. Mattai has always had a vision of innovating his practice by using the most relevant, cutting-edge methods. He believes the technology behind TMS combined with the differentially low side effects compared to traditional antidepressant treatments makes this the aspirational treatment option for those suffering from depression. The integration of TMS into his clinical practice has led to many patients achieving outstanding outcomes including remission of clinical symptoms.

He is the best..
Dr. Mattai has been my doctor for a long time and I am so comfortable with him.

He care about me and not just the money.
The awesome one there is. He care about me and not just the money.

SEE MORE REVIEWS